Learn English in London
Our London language school is in a historic Victorian building in easy reach of the London Eye
We're open Monday to Saturday with English courses running either Monday to Friday or Tuesday to Saturday
Large outdoor courtyard & on-site café with seating, ping-pong tables and a pool table
English course options, internships & activities reserved for professionals
Easy access to London's South Bank on foot, 5-minute walk to the London Underground and Waterloo National Rail station
Student parties at top local clubs and organised excursions to Stonehenge, Cambridge, Oxford, Bath, Brighton and Paris
Which is the best English course in London for you?
Our London language school has one of the widest ranges of English courses of any of our campuses, so you have plenty of options to choose from. For a quick-start programme for beginner or elementary English speakers, try a general or intensive English course in London. We have summer options as well that move at a more relaxed pace.
Students can get ready for the IELTS, or any of the many Cambridge English exams in London, or decide to take a gap year or a gap semester to work towards English fluency. Two specialised year-long programmes in Fashion & Design or Media & Art are also on offer. These longer programmes are often combined with a professional internship to gain some workplace experience. Speaking of internships, our London language school has dedicated business English courses for professionals with their own schedule of activities outside of class so you can network more efficiently.
Whichever way you decide to learn English in London, you can count on us to be with you every step of the way, encouraging you, helping you optimise your studies, and guiding you towards the next step in your English learning journey.
Learn English in London faster
We are so confident you'll learn English in London during your course that we'll put it in writing. Come to class and do your homework and you'll advance one EF level every six weeks. That's a promise. How can we be so sure? Our English courses in London all use proprietary learning materials and our teachers have enormous experience teaching students from all over the world to speak English more fluently. Why not you?
360º VR tour of EF London
English courses in London
Accommodation options in London
Your English course in London includes accommodation in a twin room with a carefully selected local host, half-board Monday to Friday, and all meals on weekends. You can also choose to stay in a student residence in London with the following options:
Ability Towers (Triple/quad room supplement from £170/week, twin room supplement from £255/week, shared facilities, self-catering)
Single ensuite rooms (shared kitchen), supplement from £295
If you already have your own accommodation arrangements in London, get in touch so we can give you a personalised price quote for your English course. Prices given below all include accommodation for the duration of your course.
*Some twin and multi rooms may have adult size bunk beds.
Events, activities & excursions
Every English course in London includes access to our exclusive events organised for our students by the on-site events coordinator. These events range from tourism to parties, cultural excursions to holiday celebrations. Take a look at the EF London Facebook page to see what's going on in our London language school this week!
Local activities from free to £22
Day excursions from £42 to £60
Evening events from £8 to £50
Overnight excursions from £220
English course prices in London
If you are considering learning English in London with us, get in touch so we can give you a no-commitment personal price quotation. The prices below will give you an idea of price range, but it is hard to calculate an exact price on your own because there are so many different course options and additional services on offer. Keep in mind that all English course prices below include homestay accommodation and a meal plan.
Included in the price of every English course in London
20, 26 or 32 English lessons of 40 minutes per week with the EF EF Method Learning System
Twin room in a homestay
Breakfast and dinner Monday-Friday and all meals on weekends with your host
Digital learning media and online academic materials
EF SET Placement Test and progress tracker
EF Course Certificate and EF SET Certificate of Achievement
Access to My EF from enrolment
English post-course for up to 6 months (depending on course type)
Free Wi-Fi Internet access at our language school in London
Free weekly activities and student clubs
| Weeks | Basic | General | Intensive | Cambridge Exams |
| --- | --- | --- | --- | --- |
| 2 wks | £1,130 | £1,210 | £1,300 | |
| 3 wks | £1,695 | £1,815 | £1,950 | |
| 4 wks | £2,260 | £2,420 | £2,600 | |
| 5 wks | £2,825 | £3,025 | £3,250 | |
| 6 wks | £3,390 | £3,630 | £3,900 | |
| 8 wks | £4,520 | £4,840 | £5,200 | |
| 10 wks | £5,540 | £5,920 | £6,380 | £6,460 |
| 12 wks | | £7,000 | £7,560 | £7,640 |
| 20 wks | | £11,320 | £12,280 | £12,360 |
| + 1 * wks | | £540 | £590 | £590 |
Please note, prices shown above exclude enrolment fee and course material which students are required to have. Contact us to request a personalised quotation.
Accreditations / memberships
Authorised exam centre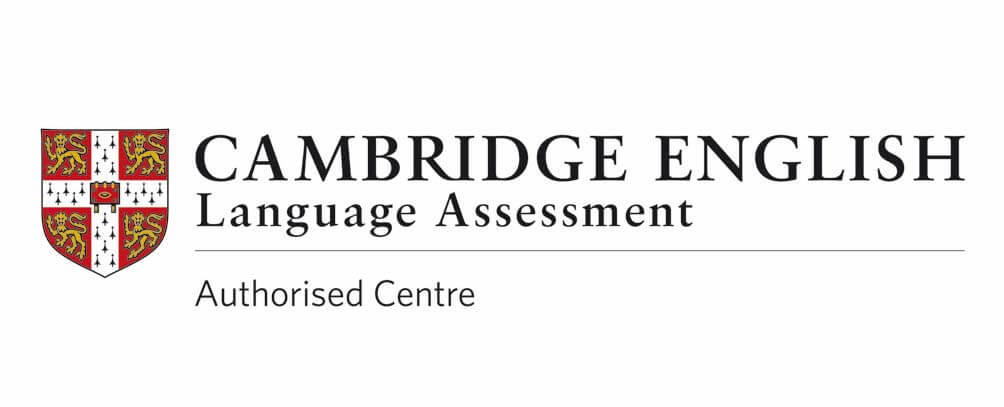 Additional travel, school and price information
Please refer to the Additional information page for further information regarding English course prices, travel and London language school policies.