Our English school in Brighton
The language school occupies a historic British townhouse in Kemptown boasting a gorgeous interior, recently renovated top to bottom
Inside there's a sunny cafeteria with access to a Playstation 3, lots of technology-enhanced classrooms, a student lounge with academic resources, and a fun Activities office where you can play the guitar or even play on our pinball machine!
We're just 15-minutes by bus to Brighton Pier & walking distance to the beach
You can join our organized trips to London, Oxford, Cambridge with your classmates, and student excursions to Manchester, Liverpool, Dublin & further afield to Paris and even Amsterdam!
Picking a good English course in Brighton
To choose the right English course in Brighton, you first have to know what you want. You want to learn English, you say? Yes, well, can you be more specific? Why do you need to learn English? How much time do you have? Are you willing to focus, or do you only have a few hours a week to spend on your studies?
Our English courses in Brighton are for committed students, ready to spend some time working full time on improving their English. We don't offer any part-time or evening classes in our English schools. Everything is intense and progress-oriented right from the start. If that's what you need, then you've found your English school.
You can prepare for the IELTS or a Cambridge exam with us in Brighton, or spend an entire year earning a diploma in English for the tourism industry. You can also enrol on a shorter course, a big burst of English as it were, to jump-start your proficiency. Take a look at the courses on offer in our Brighton language school and if any of them look right for you, get in touch. We'd be glad to discuss your personal learning goals in more detail.
Why you should pick our English school in Brighton
There are lots of language schools in Brighton, but we think you should come study in ours (of course)! Why? Because your English will really improve and even though you'll be working hard, you'll still have an amazing time. Our English school in Brighton has a positive, optimistic atmosphere filled with motivated young people from all over the world. Everyone is studying full time and putting in a lot of effort, and then everyone goes out and has fun outside of class together too. It's an intense experience, but we think you'll like it and we know you'll improve your English.
English courses in Brighton
Accommodation options in Brighton
Your English course in Brighton includes accommodation in a twin room with a carefully selected local host, half-board Monday to Friday, and all meals on weekends. If you prefer to stay in a student residence, we can arrange the following two options:
International House (Triple/quad room supplement from £100/week, twin room supplement from £175/week, single room supplement from £220/week, shared facilities, breakfast included)
Lewes Court (Summer only, single room supplement from £180/week, en suite facilities, self-catering)
If you already have your own accommodation in Brighton, get in touch so we can give you a personalised price quote for your English course. Prices given below all include homestay accommodation for the duration of your course.
*Some twin and multi rooms may have adult size bunk beds.
Events, activities & excursions
Organizing activities outside of class is one of our specialities and we take pride in having a fun and busy events calendar. After all, learning English in Brighton isn't all work work work. You have to practise your new language skills, and what better way to do it than with your classmates! Check out the latest activities on the EF Brighton Facebook page.
Local activities range from free - £10
Day excursions range from £25 - £45
Evening events range from free - £10
Overnight excursions range from £110 - £225
English course prices in Brighton
The English course prices given below are an indication, but for an exact pricing package, please get in touch with us. There are so many course extensions and options, as well as flexible scheduling and start dates, accommodation and meal plans, it's a bit much to figure out on your own. We'll be happy to put together a no-commitment price proposal for your English course in Brighton though. Just ask!
Included in the price of every English course in Brighton
20, 26 or 32 English lessons of 40 minutes per week with the EF EF Method Learning System
Twin room in a homestay
Breakfast and dinner Monday-Friday and all meals on weekends with your host
Digital learning media and online academic materials
EF SET Placement Test and progress tracker
EF Course Certificate and EF SET Certificate of Achievement
Access to My EF from enrolment
English post-course for up to 6 months (depending on course type)
Free Wi-Fi Internet access at our language school in Brighton
Free weekly activities and student clubs
Prices include accommodation.
| Weeks | Basic | General | Intensive | Cambridge Exams |
| --- | --- | --- | --- | --- |
| 2 wks | £1,080 | £1,160 | £1,250 | |
| 3 wks | £1,620 | £1,740 | £1,875 | |
| 4 wks | £2,160 | £2,320 | £2,500 | |
| 5 wks | £2,700 | £2,900 | £3,125 | |
| 6 wks | £3,240 | £3,480 | £3,750 | |
| 8 wks | £4,320 | £4,640 | £5,000 | |
| 10 wks | £5,300 | £5,680 | £6,120 | £6,220 |
| 12 wks | | £6,720 | £7,240 | £7,360 |
| 16 wks | | £8,800 | £9,480 | £9,640 |
| 20 wks | | £10,880 | £11,720 | £11,920 |
| + 1 * wks | | £520 | £560 | £570 |
Please note, prices shown above exclude enrolment fee and course material which students are required to have. Contact us to request a personalised quotation.
Accreditations / memberships
Authorised exam centre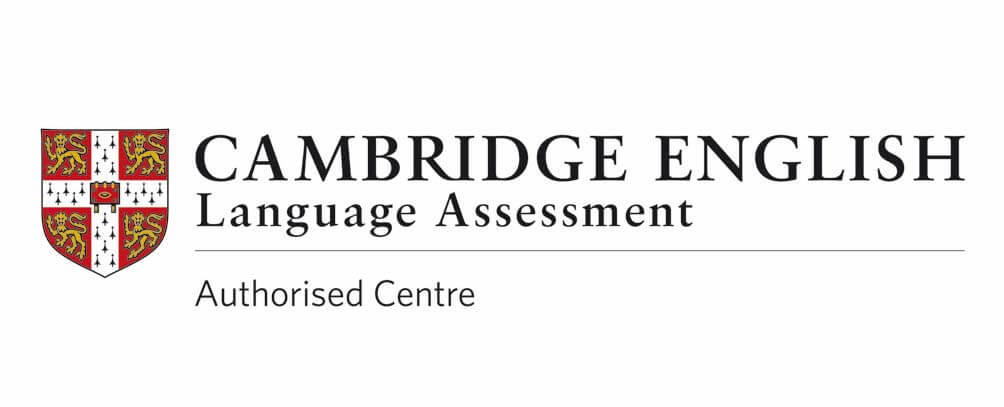 Additional travel, school and price information
Please refer to the Additional information page for further information regarding English course prices, travel and Brighton English school policies.