Our English school in Bristol
The language school fully occupies historic Custom House, located on Queen Square, just a five-minute walk from the bustling Harbour district
Its modern interior showcases sleek glass-walled classrooms, lots of natural light, an on-site cafeteria, and a spacious student lounge
After class hang out in the outdoor courtyard with seating and ping-pong, or out on grassy Queen Square
You'll be a 5-minute walk to restaurants, shopping and bars in downtown Bristol
We organize excursions to Salisbury, Stonehenge, Cardiff & London
Choosing an English course in Bristol
Picking an English course in Bristol can be challenging because the city has quite a few English schools to choose from. If you're looking for a full-time immersion programme with guaranteed results, our courses are for you. We do not offer evening or weekend classes in any of our schools and our English courses are not suitable to be balanced with other work commitments.
Students come to our English school in Bristol from all over the world, some for just a few weeks and others for a semester or an entire year. There's an optimistic, energetic atmosphere in this city, and you'll feel it in our school as well. You'll find people who need to learn English for work, people preparing to enter university in Bristol, and people who just want to take their English to the next level.
Whatever your reasons for learning English in Bristol, if you're ready to take some time out from your daily schedule to immerse yourself in English, you're in the right place. Have a look at the English courses on offer and then get in touch. We'd love to show you around the school sometime. It really is a gorgeous building. You're sure to be impressed.
Why learn English in Bristol with us?
If learning English is your top priority, then our English school in Bristol is for you. We guarantee progress for every student – move up one EF level every six weeks or you study free. It's a big commitment to sign up for a full time English course, and it's only fair that we make the same level of commitment to you in return. So get ready to dive in to English, because with EF Bristol, that's where you're headed.
English courses in Bristol
Accommodation options in Bristol
Your English course in Bristol includes accommodation in a twin room with a carefully selected local host, half-board Monday to Friday, and all meals on weekends. You might prefer to stay in a student residence, which we can also arrange, with the following options:
King Square Studios (Twin room supplement from £100/week, single room supplement from £240/week, en suite facilities, self-catering)
Summer Residence (Single room supplement from £180/week, en-suite facilities, self-catering)
If you already have your own accommodation in Bristol, get in touch so we can give you a personalised price quote for your English course. Prices given below all include accommodation for the duration of your course.
*Some twin and multi rooms may have adult size bunk beds.
Events, activities & excursions
Every English course in Bristol includes access to a range of weekly outings, activities, parties, and overnight trips. The school has a dedicated activities coordinator who arranges all this for our students, and who can help you arrange your own activities as well. It's a great opportunity to get to know more about the region and to socialise with classmates. To see what's going on right now in our English school in Bristol, just check out the EF Bristol Instagram account .
English course prices in Bristol
It can be confusing to try to calculate an exact price for your English course in Bristol because there are so many options to choose from. If you already have your own accommodation in Bristol, the prices below are inaccurate because they include accommodation. We'd be more than happy to put together a custom price quotation for you, no commitment required of course. Just get in touch.
Included in the price of every English course in Bristol
20, 26 or 32 English lessons of 40 minutes per week with the EF EF Method Learning System
Twin room in a homestay
Breakfast and dinner Monday-Friday and all meals on weekends with your host
Digital learning media and online academic materials
EF SET Placement Test and progress tracker
EF Course Certificate and EF SET Certificate of Achievement
Access to My EF from enrolment
English post-course for up to 6 months (depending on course type)
Free Wi-Fi Internet access at our language school in Bristol
Free weekly activities and student clubs
Prices include accommodation.
| Weeks | Basic | General | Intensive | Cambridge Exams |
| --- | --- | --- | --- | --- |
| 2 wks | £1,000 | £1,080 | £1,160 | |
| 3 wks | £1,500 | £1,620 | £1,740 | |
| 4 wks | £2,000 | £2,160 | £2,320 | |
| 5 wks | £2,500 | £2,700 | £2,900 | |
| 6 wks | £3,000 | £3,240 | £3,480 | |
| 8 wks | £4,000 | £4,320 | £4,640 | |
| 10 wks | £4,900 | £5,300 | £5,680 | £5,780 |
| 12 wks | | £6,280 | £6,720 | £6,840 |
| 16 wks | | £8,240 | £8,800 | £8,960 |
| 20 wks | | £10,200 | £10,880 | £11,080 |
| + 1 * wks | | £490 | £520 | £530 |
Please note, prices shown above exclude enrolment fee and course material which students are required to have. Contact us to request a personalised quotation.
Accreditations / memberships
Authorised exam centre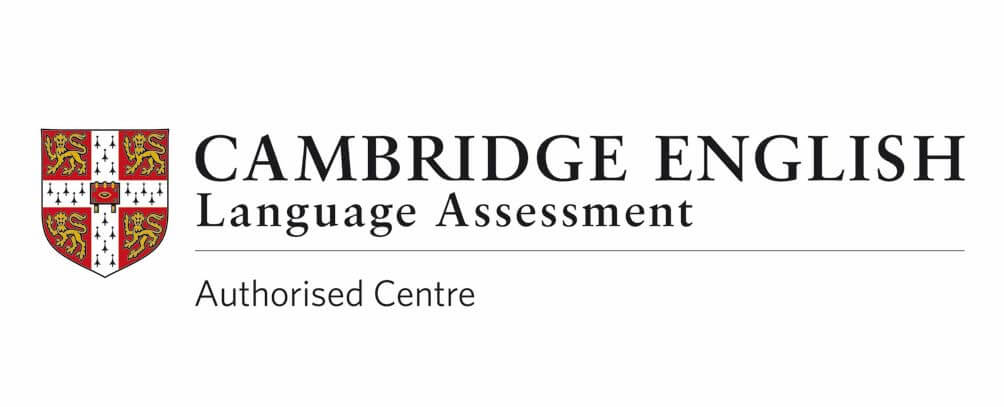 Additional travel, school and price information
Please refer to the Additional information page for further information regarding English course prices, travel and Bristol English school policies.