Our English school in Bournemouth
Charming, intimate language school in a lively student neighbourhood, a 10-minute walk from downtown and Bournemouth Pier
Bright and cheerful classrooms feature up to date learning technology like interactive white boards and iPads
Use the student library, quiet study room, on-site cafeteria, and student lounge between classes
When the weather is fine, a spacious private garden with summer BBQ, foosball table and a volleyball net await you
Public transportation stops right outside the school
We take weekend trips to Edinburgh, Dublin, Amsterdam, Bruges, Paris
The right English course in Bournemouth
Choosing the right English course in Bournemouth can be a challenge because there are quite a number of options. So what sets our English courses apart? For one thing, they are all full-time. If you're looking to schedule a few hours of English classes around your job or family commitments, we're not for you. For another, our students come from all over the world. If you'd like to study mainly with other people from your own country, this is also not a good choice for you.
Our English school in Bournemouth is in a large historic building which means we have fantastic facilities. A spacious private garden, a library, lots of classrooms, and a cafe are all part of the student experience. You can easily spend all day in our English school, and we'd encourage you to! It's a safe space to practice your English where nobody is going to make fun, nobody is going to laugh, and everybody is in the same boat, all pulling together.
If this sounds like the right kind of English course for you, get in touch. We'd love to take you on a tour of our English school in Bournemouth so you can form your own opinion.
What makes learning English with us in Bournemouth so different?
The main thing that sets our English school in Bournemouth apart from so many others is that 100% of our students are studying English full time. That means everyone spends lots of time at school and goes on excursions together outside of class. There's a real sense of community. Our Bournemouth English school isn't gigantic. It's just the right size for you to get lots of personal attention from your teachers and meet pretty much everybody else who's studying there at the same time you are. If you'd like to join a positive and engaging English school in Bournemouth, get in touch.
English courses in Bournemouth
Accommodation options in Bournemouth
Your English course in Bournemouth includes accommodation in a twin room with a carefully selected local host, half-board Monday to Friday, and all meals on weekends. If you prefer to stay in a student residence, we can arrange a single room at Union House for a supplement from £150/week, with en suite facilities and self-catering.
If you already have your own accommodation in Bournemouth, ask us for a personalized price quote for your English course. Prices given below won't be accurate because they all include homestay accommodation for the duration of your course.
*Some twin and multi rooms may have adult size bunk beds.
Events, activities & excursions
Of course you could just go home after your English lessons are finished, but wouldn't it be a lot better to socialize with your classmates? Wouldn't you practice your English more? Wouldn't you learn faster? Our answer is a resounding YES! That's why we organize several activities and outings a week exclusively for our students. Get the most out of your English course in Bournemouth by joining in the fun. You can check out the EF Bournemouth Facebook page for an up to date picture of what's going on in our English school right now.
Local activities range from free - £50
Day excursions range from £15 - £65
Evening events range from free - £12.50
Overnight excursions range from £95 - £250
English course prices in Bournemouth
The prices given below for English courses in Bournemouth are guidelines, but to get an exact price for your own custom course, it's best to contact us. There are lots of options, extensions, and customizations. So get in touch and we'll build your ideal English course in Bournemouth with you.
Included in the price of every English course in Bournemouth
20, 26 or 32 English lessons of 40 minutes per week with the EF EF Method Learning System
Twin room in a homestay
Breakfast and dinner Monday-Friday and all meals on weekends with your host
Digital learning media and online academic materials
EF SET Placement Test and progress tracker
EF Course Certificate and EF SET Certificate of Achievement
Access to My EF from enrolment
English post-course for up to 6 months (depending on course type)
Free Wi-Fi Internet access at our language school in Bournemouth
Free weekly activities and student clubs
Prices include accommodation.
| Weeks | Basic | General | Intensive | Cambridge Exams |
| --- | --- | --- | --- | --- |
| 2 wks | £950 | £1,030 | £1,110 | |
| 3 wks | £1,425 | £1,545 | £1,665 | |
| 4 wks | £1,900 | £2,060 | £2,220 | |
| 5 wks | £2,375 | £2,575 | £2,775 | |
| 6 wks | £2,850 | £3,090 | £3,330 | |
| 8 wks | £3,800 | £4,120 | £4,440 | |
| 10 wks | £4,660 | £5,040 | £5,440 | £5,540 |
| 12 wks | | £5,960 | £6,440 | £6,560 |
| 16 wks | | £7,800 | £8,440 | £8,600 |
| 20 wks | | £9,640 | £10,440 | £10,640 |
| + 1 * wks | | £460 | £500 | £510 |
Please note, prices shown above exclude enrolment fee and course material which students are required to have. Contact us to request a personalised quotation.
Accreditations / memberships
Authorised exam centre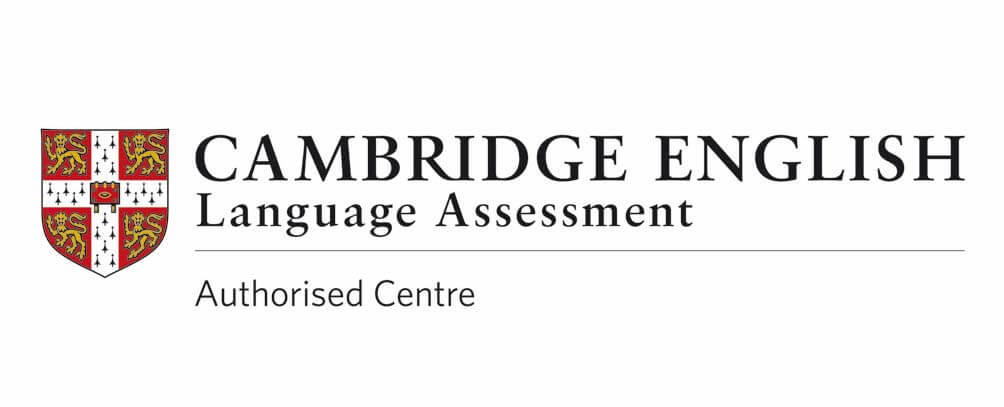 Additional travel, school and price information
Please refer to the Additional information page for further information regarding English course prices, travel and Bournemouth English school policies.
Interested in becoming an EF host family?
Click here to find out more information about hosting an international student.