Our English school in Eastbourne
This is a large and recently renovated language school with a unique, modern interior including sunlit classrooms equipped with interactive whiteboards and other educational technology
Enjoy the private garden with sun loungers and spacious student lounges for socializing between classes
It's a 10 minute walk to Eastbourne Pier and beach with a bus stop conveniently located nearby
We organise power boat trips and weekend excursions to Oxford, London, Stonehenge and Edinburgh
English courses in Eastbourne
At our English school in Eastbourne we offer a range of courses for different student types and objectives. The most popular course is the intensive English course because it moves quickly and gives you a great return on your investment. If you need to make maximum progress learning English and have limited time to do it, this is the course for you.
Specialised English courses that offer similar levels of intensity include exam preparation courses and internship programmes. Summer English courses in Eastbourne are more laid back, with less class time and more time to enjoy the beach or sightseeing in the area. However, all our English courses in Eastbourne include not only teacher-led instruction but online self-study materials, accommodation, a meal plan, and activities in the price.
If you're ready to learn English in Eastbourne and are looking for a school that will take this educational journey with you, you're in the right place. Our experienced academic team and on-site support staff are all there to help you from start to finish. We'd be happy to give you a tour of our Eastbourne English school. Just give us a call so we can set up a time.
What makes our language school in Eastbourne different
There's one big difference between the EF English school in Eastbourne and your alternatives, and that's that at EF, we guarantee progress. If you attend your classes and do your homework, you're going to learn English. We put it in writing. Every six weeks that you study with us in Eastbourne, you'll move up at least one EF level. We're confident that every single student can achieve this level of progress because we've taught so many people from so many places around the world. It's guaranteed.
English courses in Eastbourne
Accommodation options in Eastbourne
Your English course in Eastbourne includes a twin room with a carefully selected local host, breakfast and dinner Monday to Friday, and all meals on weekends with your host.
If you prefer to stay in a student residence, we can arrange the following two options:
St. Leonard's (Twin room supplement from £110/week, triple room supplement from £85/week, shared facilities, self-catering)
Summer Residence (Twin room supplement from £170/week, shared facilities, half board)
If you already have your own accommodation in Eastbourne, get in touch so we can give you a personalised price quote for your English course. Prices given below all include homestay accommodation for the duration of your course.
*Some twin and multi rooms may have adult size bunk beds.
Events, activities & excursions
Activities and excursions are the fun part of any English course in Eastbourne, and we just love to organise them. You can take a look at the EF Eastbourne Facebook page to see what's going on this week. Our students come from all over the world to study with us and they are eager participants in extra-curricular activities. There's no better way to practice your new English skills than to hang out with your classmates.
Local activities range from free - £7
Day excursions range from £25 - £60
Evening events range from £5 - £10
Overnight excursions range from £135 - £180
English course prices in Eastbourne
In order to give you a sense of the prices of our English courses in Eastbourne, we've put together a few details below, but because there are so many course options, added services, and accommodation possibilities, it's best to get in touch with us to get a custom price quote before making a commitment. There's no obligation of course, so just let us know and we'll set up a time we can discuss your English learning needs in detail.
Included in the price of every english course in Eastbourne
20, 26 or 32 English lessons of 40 minutes per week with the EF EF Method Learning System
Twin room in a homestay
Breakfast and dinner Monday-Friday and all meals on weekends with your host
Digital learning media and online academic materials
EF SET Placement Test and progress tracker
EF Course Certificate and EF SET Certificate of Achievement
Access to My EF from enrolment
English post-course for up to 6 months (depending on course type)
Free Wi-Fi Internet access at our language school in Eastbourne
Free weekly activities and student clubs
Prices include accommodation.
| Weeks | Basic | General | Intensive | Cambridge Exams |
| --- | --- | --- | --- | --- |
| 2 wks | £950 | £1,030 | £1,110 | |
| 3 wks | £1,425 | £1,545 | £1,665 | |
| 4 wks | £1,900 | £2,060 | £2,220 | |
| 5 wks | £2,375 | £2,575 | £2,775 | |
| 6 wks | £2,850 | £3,090 | £3,330 | |
| 8 wks | £3,800 | £4,120 | £4,440 | |
| 10 wks | £4,660 | £5,040 | £5,440 | £5,540 |
| 12 wks | | £5,960 | £6,440 | £6,560 |
| 16 wks | | £7,800 | £8,440 | £8,600 |
| 20 wks | | £9,640 | £10,440 | £10,640 |
| + 1 * wks | | £460 | £500 | £510 |
Please note, prices shown above exclude enrolment fee and course material which students are required to have. Contact us to request a personalised quotation.
Accreditations / memberships
Authorised exam centre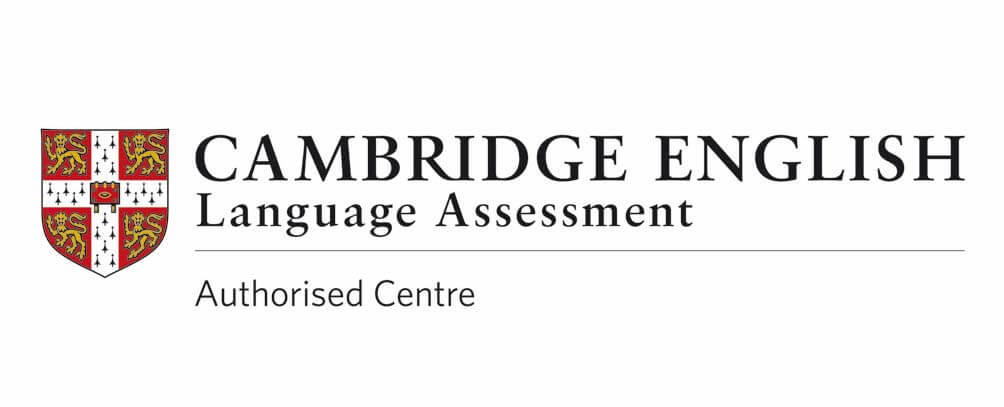 Additional travel, school and price information
Please refer to the Additional information page for further information regarding English course prices, travel and Eastbourne English school policies.